Well, Im going to try to finish my Testimony tomorrow, today is payroll, I work at a Bank and it is extremely busy today, it's been busy all week!!
I apologize for not being on top of my postings!!
Anyhow how has everyone been? I hope you guys have so far had a great week, and I want to address a particular person whom responded to my Blog:
Dear Discouraged Reader, I am so sorry for not following up to your message earlier, I will definitely make it my business to check comments more often, I actually try, but like I mentioned before I had been very busy this week. Thank you for reading, and I hope you continue to visit my Blog, and like always feel free to comment and contribute!!
I will leave you guys with a little challenge if I may call it that, they are actually called Stereograms, I have always loved these pictures, basically they are hidden pictures within other picture, they seem to pop out like 3-D!
The trick is cross your eyes, stare, and move closer or back until you can make out the inner image, Good Luck!
Enjoy! Here are a few:
An easy one, For you ocean lovers! See it? I do!!
This one is cool, a little more difficult to see, lets see if you can see it!


This is one my favs, a little more challenging, lets see if it becomes yours!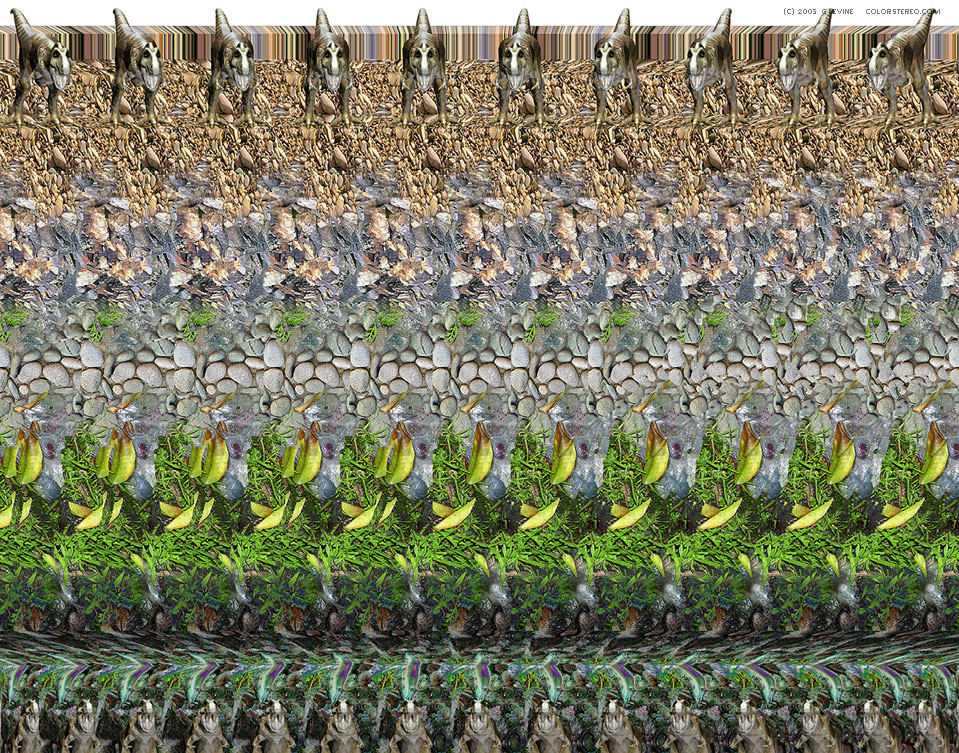 Aight I hope you guys had some fun with these!! I will see ya tomorrow, and I will definitely finish my Testimony!!
See Ya, Love Ya!
Holla!
One, Les!
I covet your comments, I'm a needy dude! Spoil Me!!